BUS
Our bus is a '2007 rear engine activity school bus with an International DT466 diesel engine. This was new to us in 2018. This is the sixth bus that our troop has owned and we couldn't operate without it. We customized it ourselves and some of the upgrades include a custom BSA uniform paint scheme and the Troop 42 graphic package. We also have added a air ride hitch to pull our troop trailer, and of course we had to add back up cameras on both of them. The inside has charter coach seats set up in pods of 4 so scouts can play cards on our frequent road trips. Of course we have cup holders in each pod as well as a sound and light show on board because we like to travel in style and keep it fun.
TRAILER
As of 2019, we have a brand new enclosed trailer. Here are some of the highlights of our trailer.
2019 7' x 14' tandem axle enclosed trailer with ramp door
Extra tall sidewalls, almost 7' high in the center so there's no ducking to walk in.
Heavy duty shelving and a 30 tent cubby
Milk crates for organizing; a different crate for everything (yes they are legal)
First aid kit and fire extinguisher mounted just inside the door for easy access
LED interior lighting powered by a deep cycle battery charged by solar panels on the roof
Equipment checkout board
Split interior design

The front third is designed for personal gear (sleeping bags, packs, etc.)
The back two thirds is for our troop gear (tents, coolers, patrol boxes, etc.)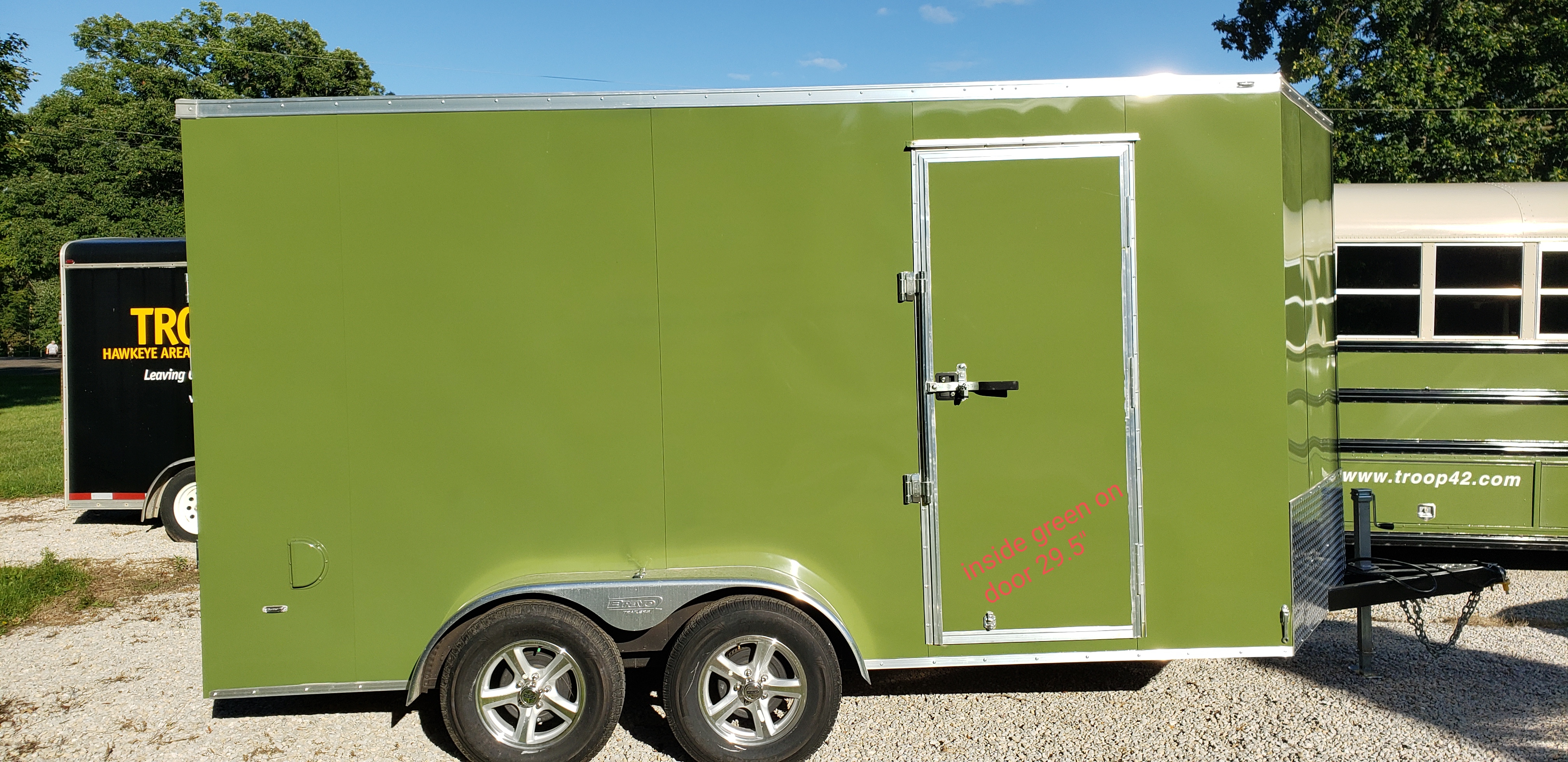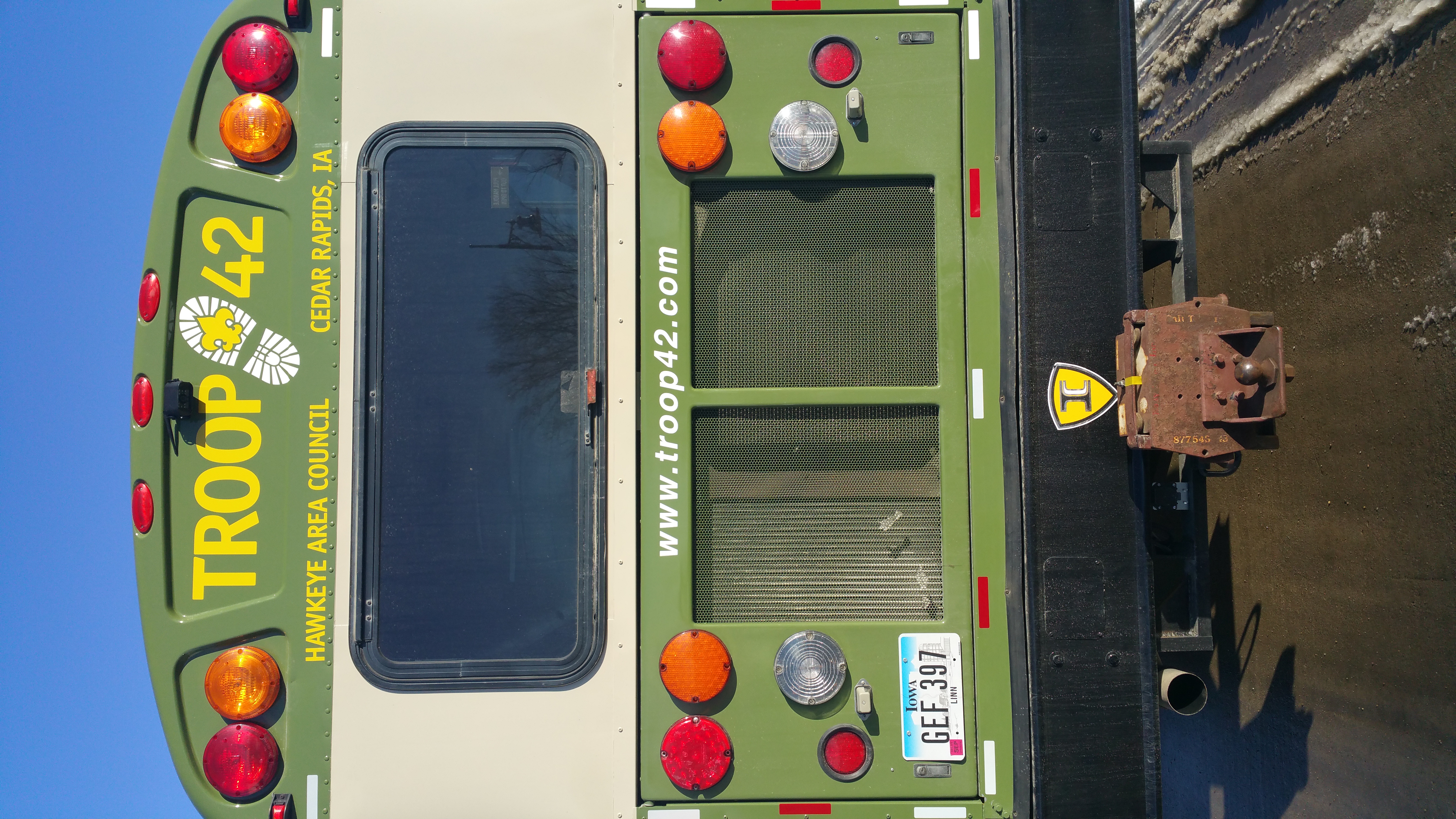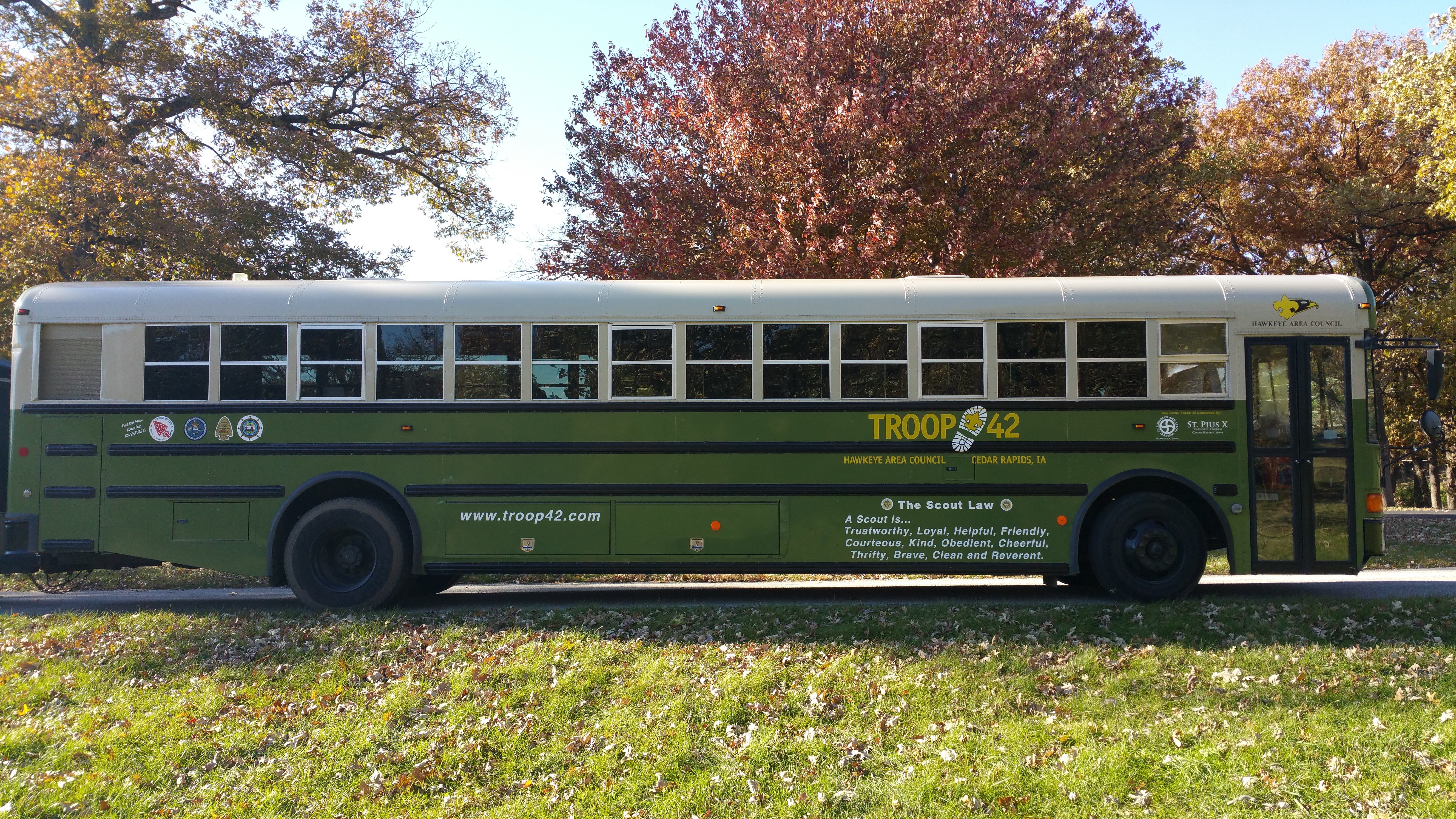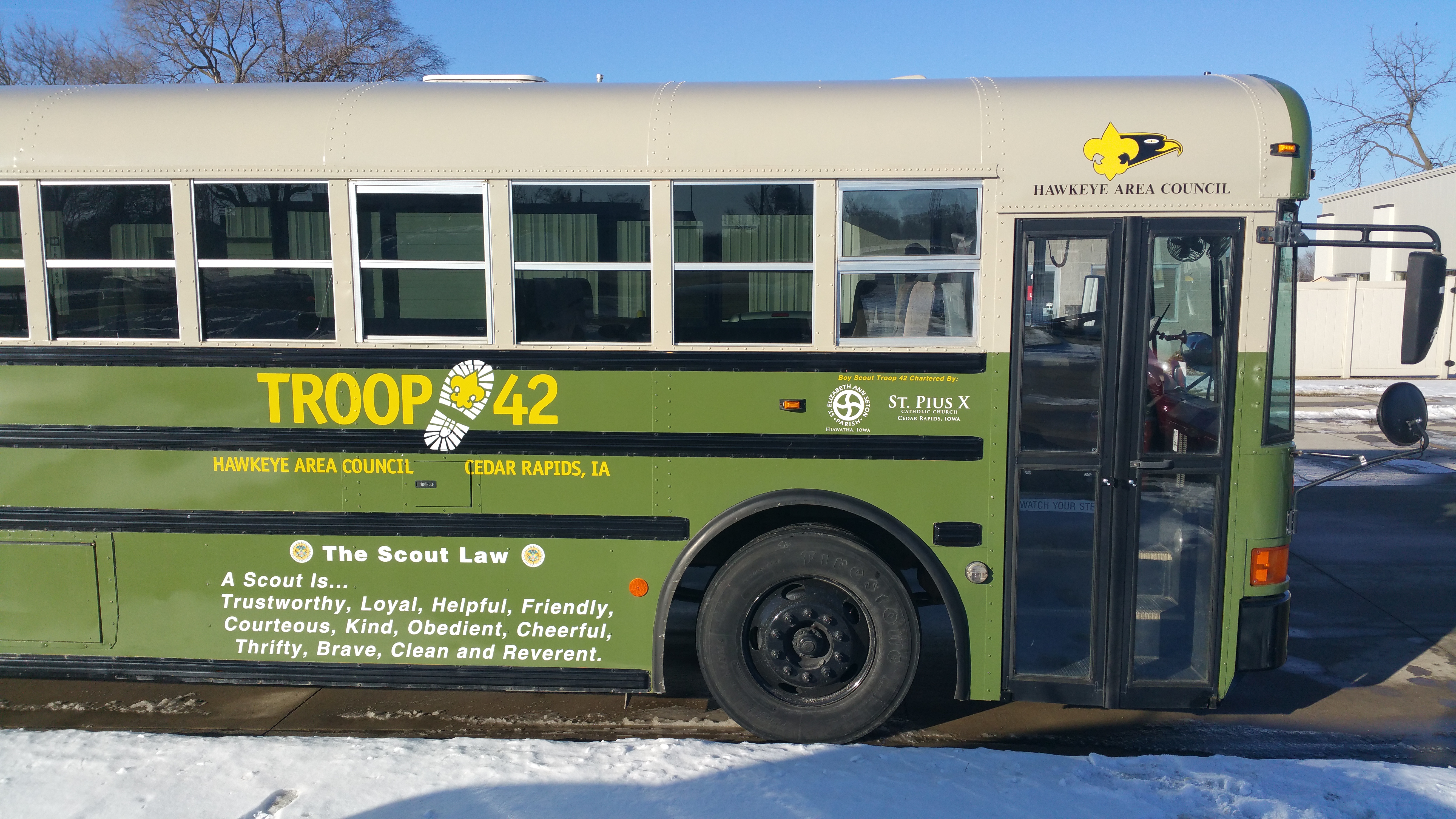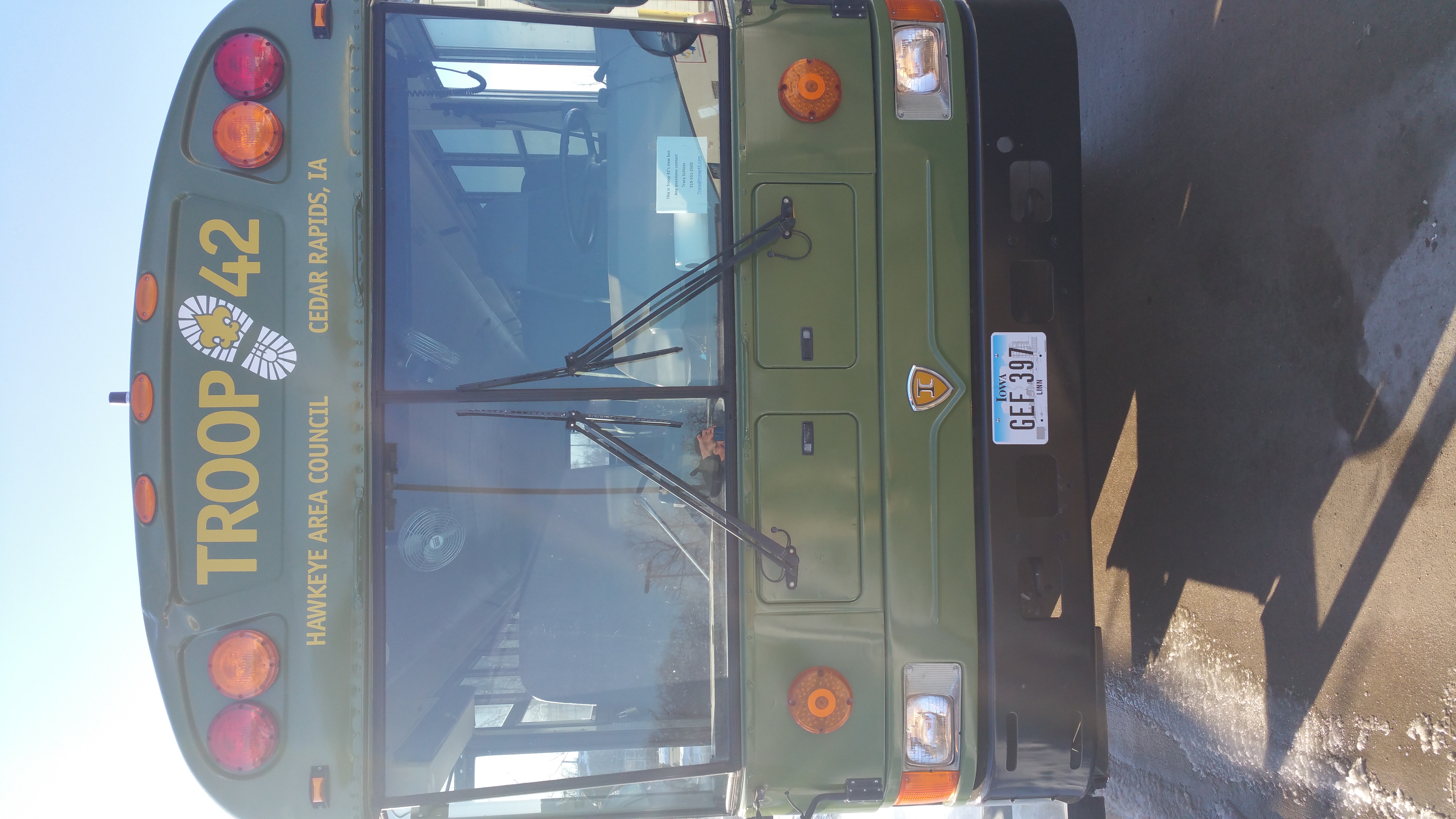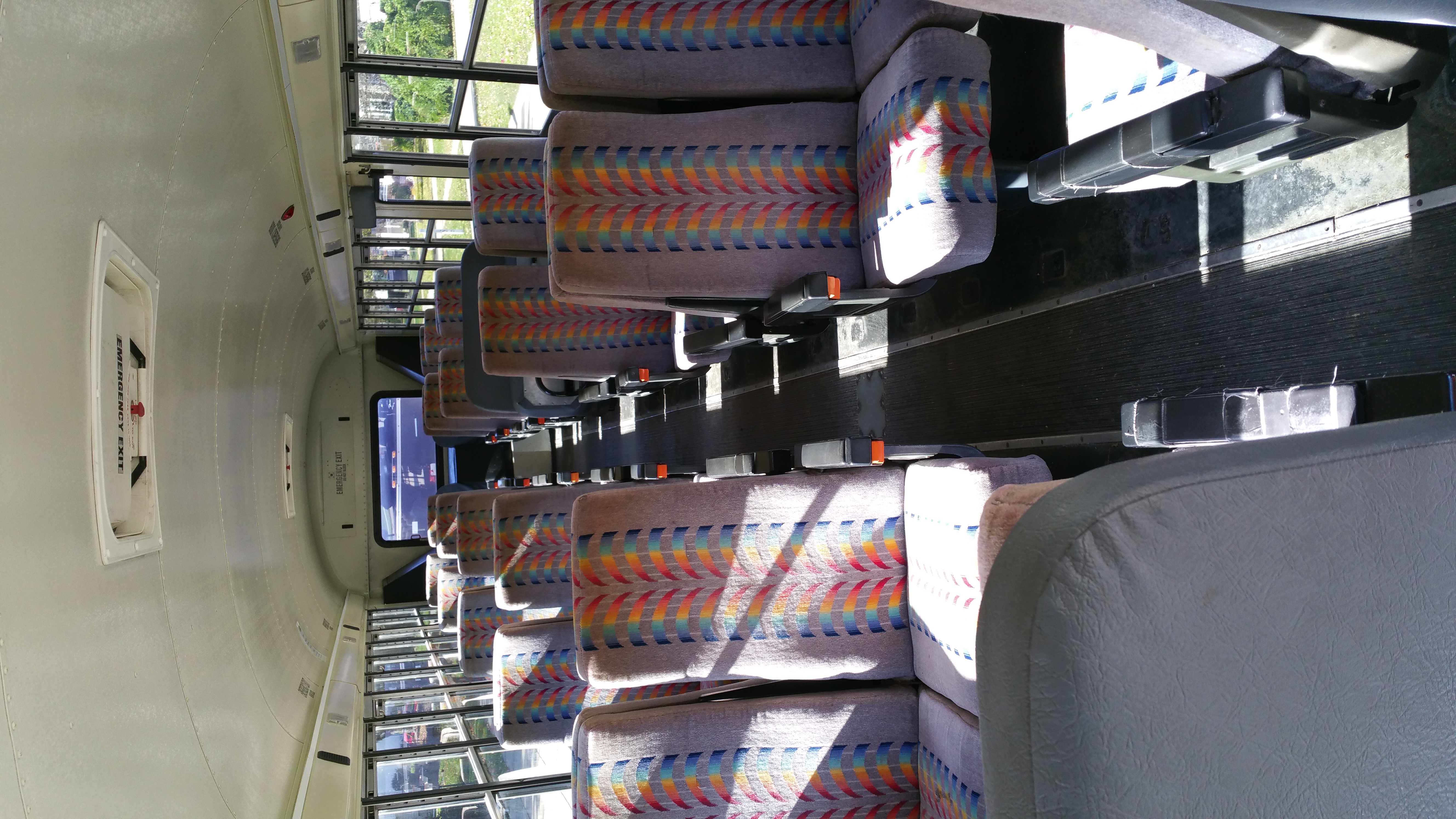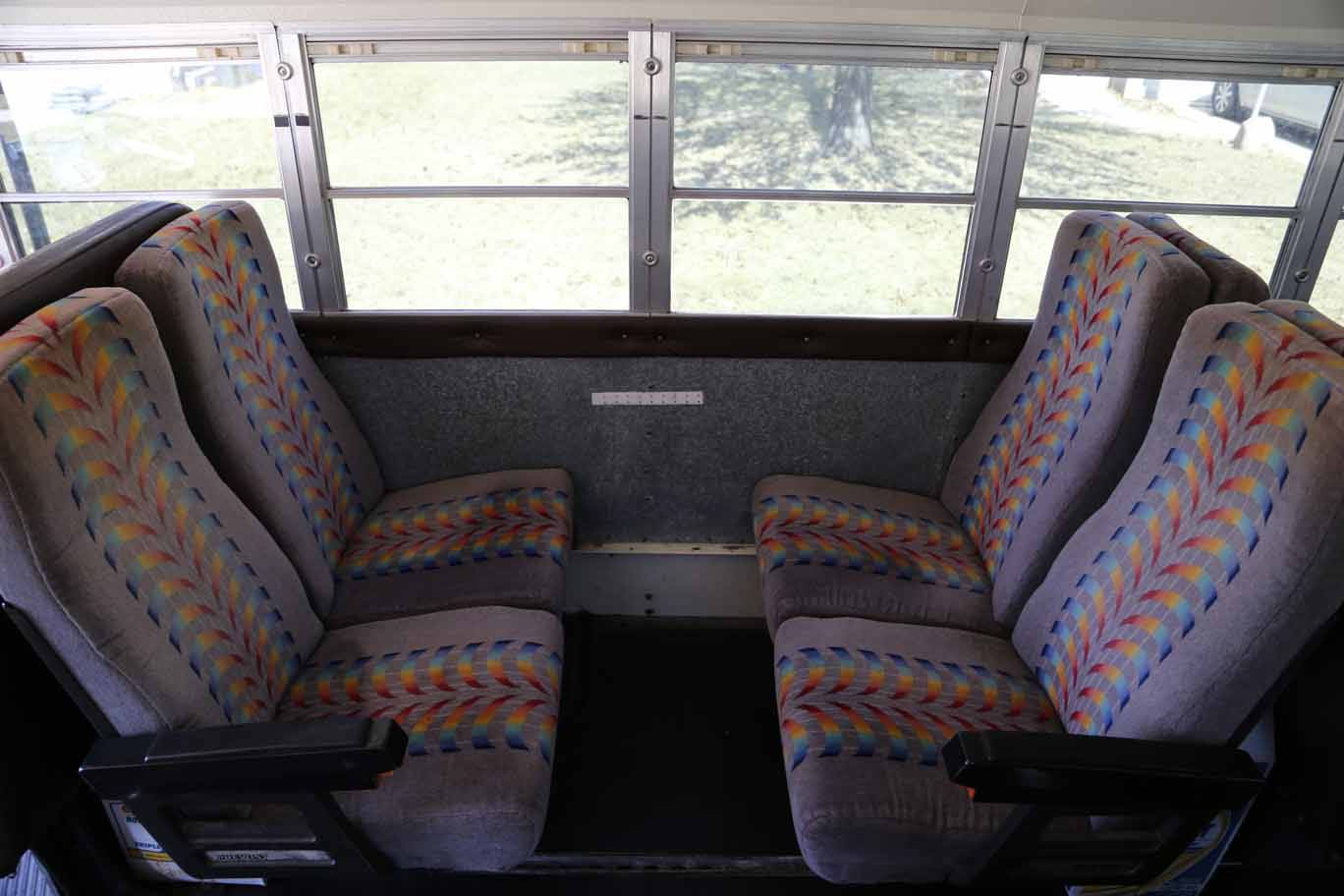 Rear part of trailer looking at left wall.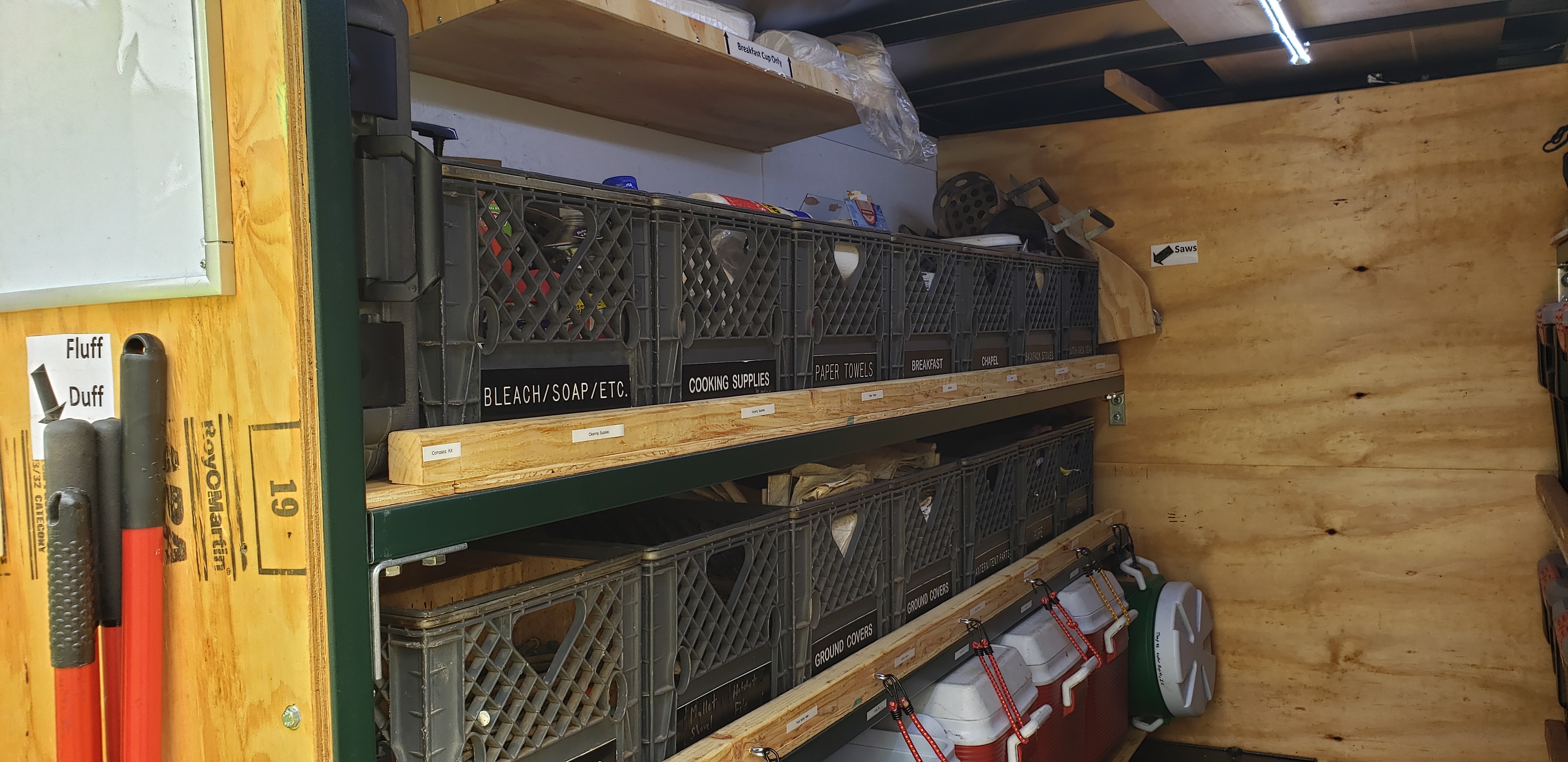 Rear part of trailer looking at right wall.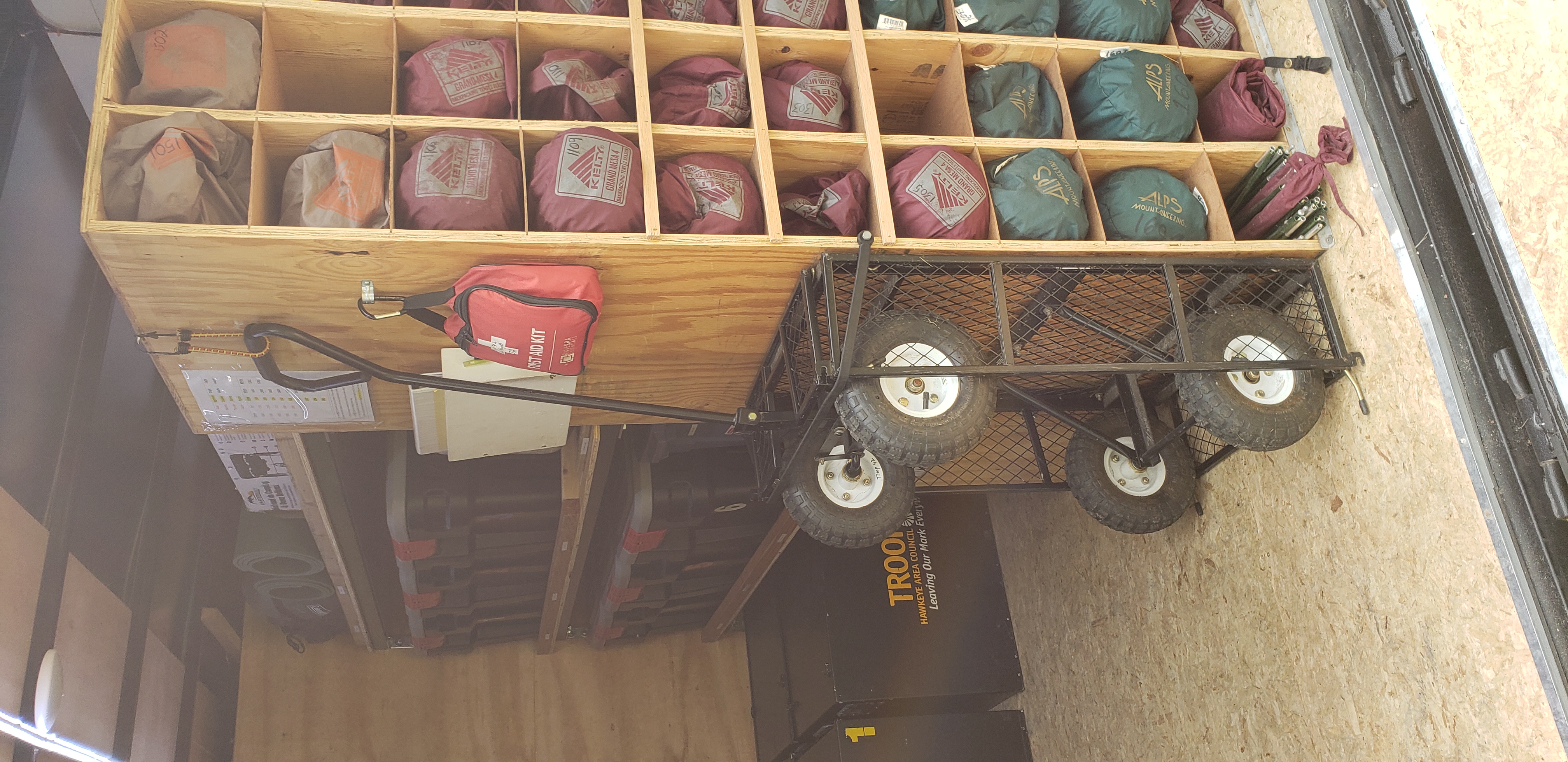 Rear part of trailer looking in from the back.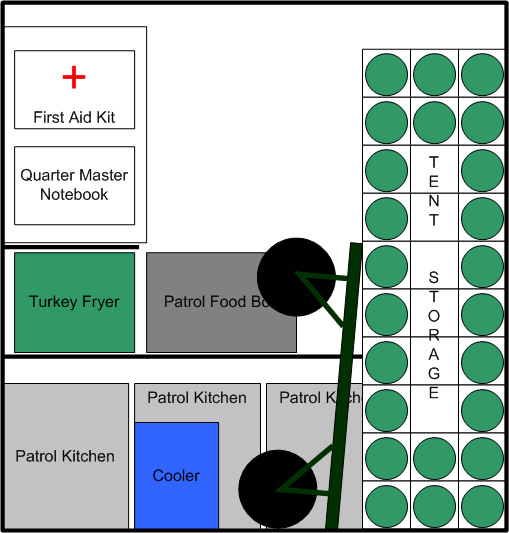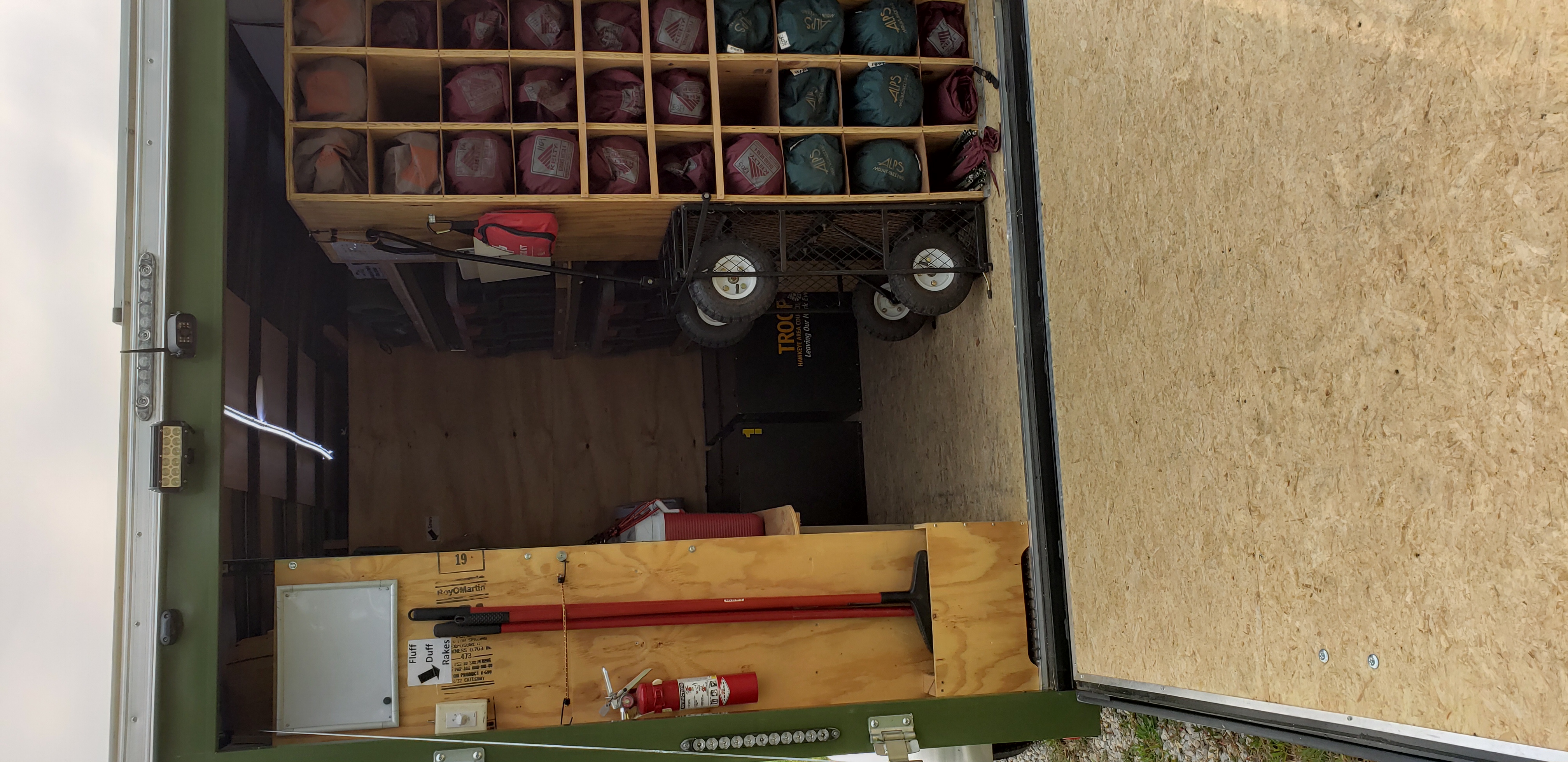 Overhead floor plan of the trailer showing both the personal gear area and troop area.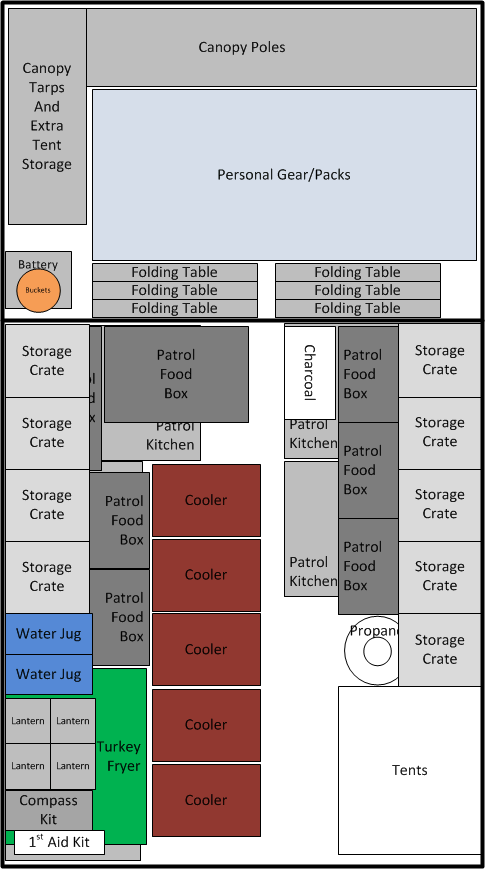 Front part of trailer looking at front and left walls. If you look in the drawing above you will see this area is used for scouts' personal gear. You can also see the battery box which powers our lights when not hooked to anything.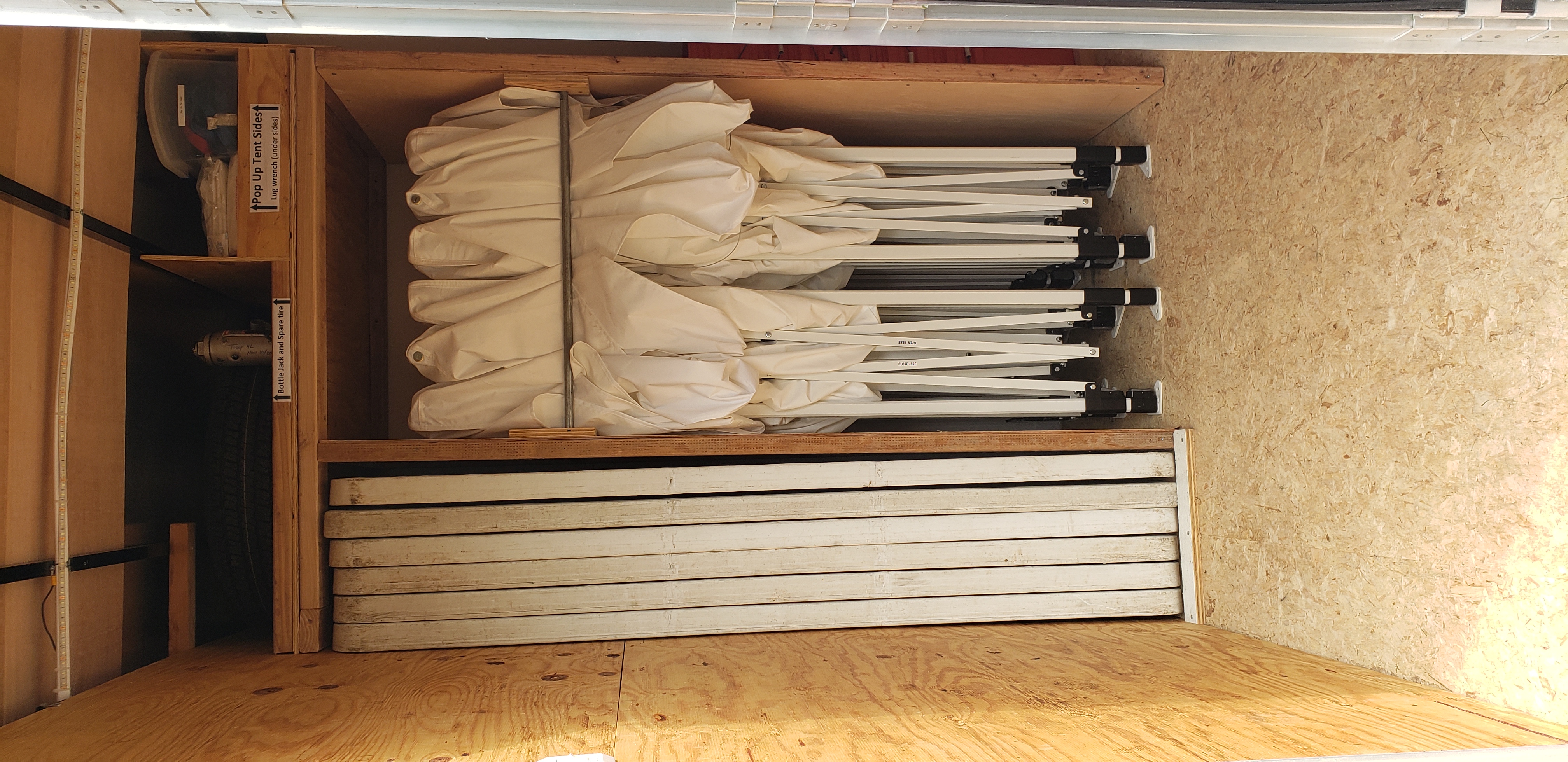 Retired in 2018